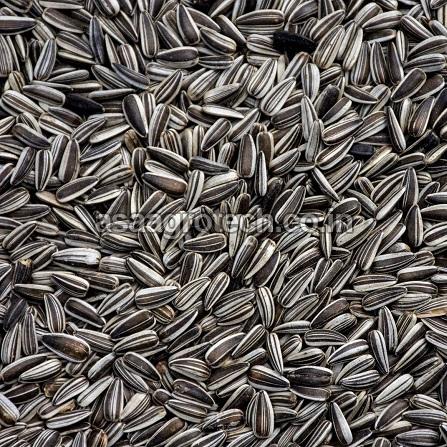 Benefits of Selecting Organic Sunflower Seeds for Garden Birds
The sunflower seed is a type of seed that has huge benefits for many living organisms. Three types of sunflower seeds are available in the market: linoleic, sunflower oil, and high oleic. Each variety of sunflower seed has its beneficial level for different applications.
For commercial purposes, manufacturers classify the sunflower seeds as per the pattern of the husks. Sunflower seeds have massive popularity in eastern European, Asian, and Mediterranean countries.
Benefits of Feeding Sunflower Seed to Birds
Sunflower seeds are one of the most nutritious foods for birds. Due to fat, protein, calcium, vitamin B, iron, potassium, and minerals, sunflower seed is healthy food for birds.
Sunflower seed suppliers India always try to provide good quality sunflower seed. Manufacturers pack the seeds in air-tight bags after harvesting the sunflower seeds from the sunflower plant. It can maintain good health for the birds.
Birds that Eat Sunflower Seeds
Sunflower seeds can attract most species of birds for the unique flavour of the seeds. Due to the softness and crunchiness of the sunflower seeds, the maximum spices of birds prefer this seed. The tiny size sunflower seeds are to eat for the baby birds. The types of birds that like to eat sunflower seed are as follows-
• Great spotted woodpecker
• Greenfinch, collared dove, chaffinch,
• Long-tailed tit, robin, great tit, goldfinch, blue tit, starling
• House sparrow
Sign of Good Quality Sunflower Seed
You can get different types of sunflower seeds for birds in the market, but it is your duty to select excellent quality sunflower seeds for the birds that visit your garden every day. Birds like cockatiel, munia, finches, silver, parrots, parakeets, and budgies prefer to consume soft sunflower seeds.
It is a high-energy food and 100% natural product, and free from preservatives. Each dose of authentic and organic sunflower seeds contains vitamin E, B1, vitamin B6, selenium, copper, and folate. These nutritional ingredients can help the birds to stay healthy and energetic.
Sunflower Seeds for Birds
Dried natural sunflower seeds are packed with protein, fat, minerals, and vitamins. Due to these unique nutritional benefits, sunflower seeds are ideal for garden birds. Among various sunflower seeds, black sunflower seeds are suitable for bird food.
The thinner shell of this sunflower seed makes them ideal for tits and finches. It contains a high amount of oil that provides more calories to the birds. But sometimes, birds create a mess with the shell of the sunflower seeds. Birds will not eat the cover, and the surfaces will be left behind on the ground.
Process of Selecting Sunflower Seed Supplier
Natural sunflower seed has huge potentiality for birds. If you are searching for natural sunflower seeds suppliers, you can take the help of several online stores. These online stores provide authentic and good-quality sunflower seed to buyers reasonably.
These are the unique information you should gain before buying sunflower seed for the birds. Authentic and good quality sunflower seed has hugefulness for birds.